<![if !vml]>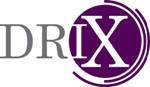 <![endif]>New products and product improvements
February 2018
Introduction of an etchable version of our high power-density coating process 27.
This coating type is needed for projectors using an Osram Sirus lamp of 400W or higher.
January 2018
Colour gobo's with a thickness of 0.1mm.
We are now offering all colour gobo's and filters also on a thickness of 0.1mm.
This allows to bring the layers closer in focus when making a full colour CMYK image.
December 2017
Our glass sizing capability is now down to 11mm diameter on black/white glass.
We can offer all black/white coatings (reflective/matted/black) om small sizes.
Production of these small sizes is upon request. Some lead time may apply.
August 2017
Improvement of etching resulution of our colour glass. The glass is now patternable down to the resolution of commercially available films.